Spend the December holidays on the Coast, where the festive spirit is already in full swing. Although the sea no longer offers swimming opportunities (except for the bravest of the brave, there is the traditional New Year's jump into the sea), the Coast offers plenty of ways to spend your December days. There's plenty to do in both Piran and Portorož. To make it a little easier for you to decide where to go for the holidays, we've rounded up the events that await you this merry December.
1. Ice skating in Portorož
Portorož has the second largest indoor ice rink in Slovenia. It measures 60m in length and is housed in the former Grando salt warehouse. The rink is open from Monday to Friday, from 12.00-20.00, on Saturdays, public holidays and school holidays from 10.00-21.00, and on Sundays from 10.00-18.00. One hour of skating costs EUR 2, and children under 6 can use the ice rink free of charge. Those who do not have skates can rent them for a symbolic Euro.
Read more Here.
2. A walk through festively decorated Piran and Portorož
A romantic stroll around festively decorated Piran is always a good idea. The kids will love it too, but it's even better if you and your partner explore the hidden corners of Piran on your own and have a drink by the sea. brule' (cooked wine in the Primorye style 🙂 ).
3rd Christmas and New Year Market at the Kempinski Hotel in Portorož
In December, you are invited to the Kempinski Hotel for the traditional Christmas and New Year market of homemade products. The list of vendors is extensive, so you're sure to find a gift to delight your loved ones. You will find a list of suppliers Here.
You can visit the market every day until 02.01.2022, from 15:00 to 22:00. Exceptionally, on 24/12 and 31/12/2021 the hours will be from 15:00-19:00.
Read more Here.
4. A letter for Santa Claus at Sečovlje Airport
All children still have until 23 December to send their letters to Santa, who will reply to them! You can drop off your letter at Kempinski Hotel at the Christmas and New Year Market or to Portorož Aerodrome in Sečovlje, between 8 am and 4.30 pm, where a sweet surprise awaits everyone who submits a letter.
Video by Kleva Films
5. Santa's visit and musical programme with Andrea Zupančič
On 21.12.2021, Santa Claus will come to Piran to bring joy to children and parents at 17.00, with a rich musical programme by Andreja Zupančič. Don't miss out and visit it at Green Square in Piran.
6th Tartini Christmas and New Year Market in Piran
From 27.12.2021 until 07.01.2022, you are invited to Tartini Square in Piranwhere the traditional Tartini New Year's Market will take place, with a wide range of local, artisan and craft products.
7. Santa Claus at the Piran Lighthouse
On the last day of the year, Santa Claus will visit Piran. Children will be able to meet him at the Lighthouse at 10.30.
8. Visit Fantazimo in Koper
If you're visiting the Coast, it's almost obligatory to pop into Koper and see Fantazima. The festive atmosphere in Koper is also conjured up by the Christmas music that can be heard in the city streets, and the rich illumination of the entire city is certainly a feast for the eyes.
Find out more about events in Koper on Visit Koper.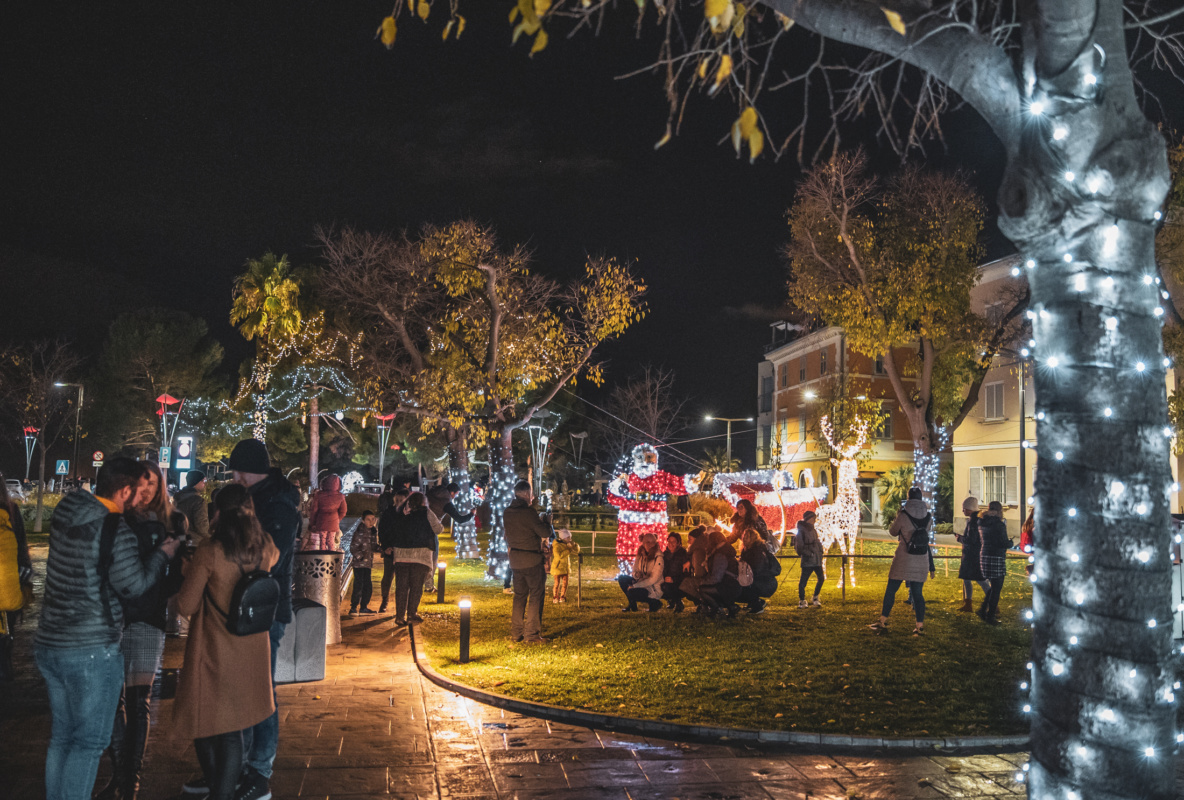 You can see more events Here.